The African American community has been largely ignored by the War on Drugs and its collateral damage. In 2020, only 4% identified as Black in a survey conducted for Michigan's new legal cannabis industry despite representing 14% population-wise there
High start-up costs are what prevents more people from entering this field but some municipalities offer social equity programs that reduce fees if you're part of an underrepresented group
Premiere Provisions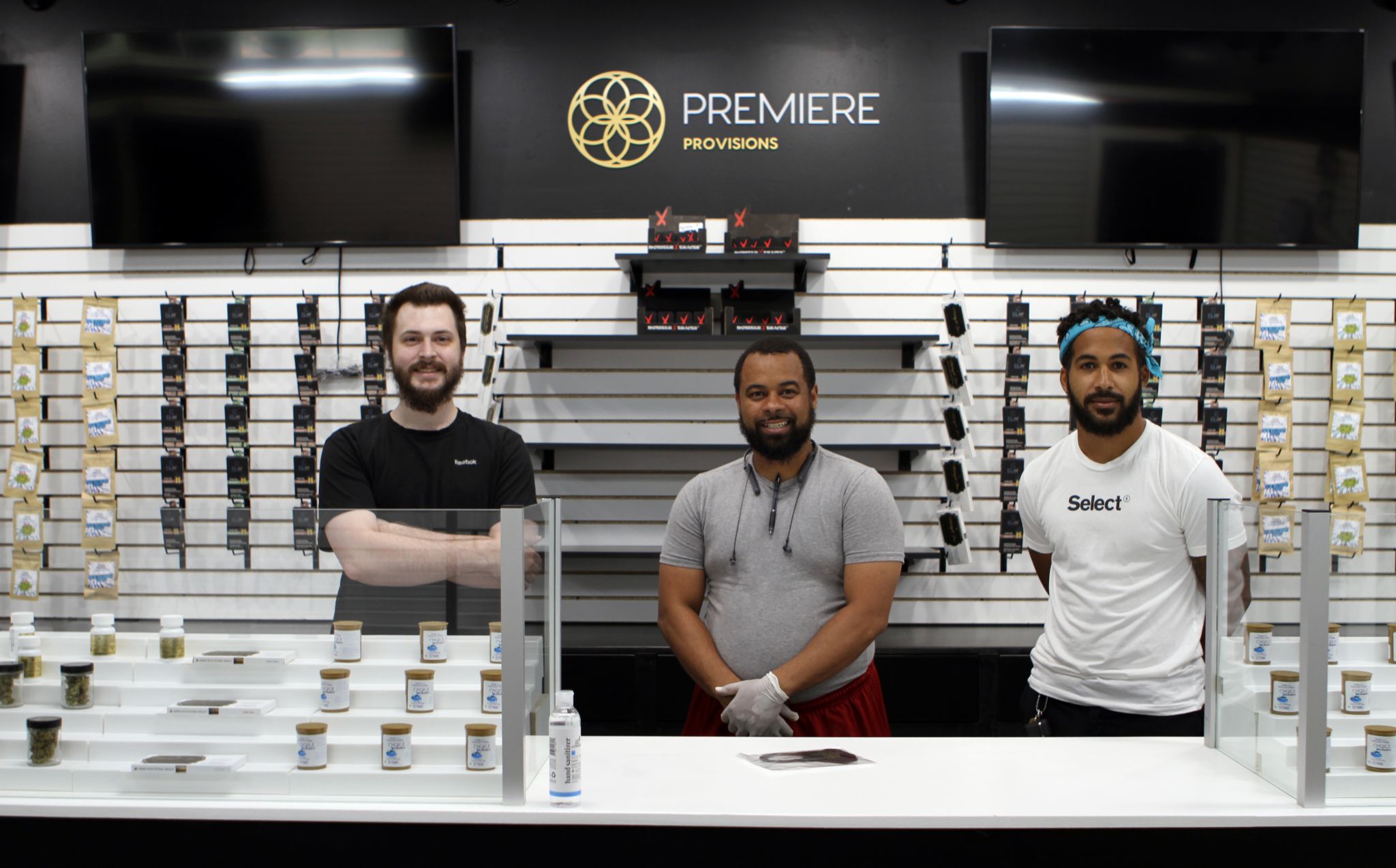 The Bryant family has been in the marijuana business for years, but only recently have they opened up shop as Premiere Provisions. They say that it started with their dad's medical license and then expanded into the recreational pot after he passed away from cancer two years ago this month. The Ann Arbor location closed down due to space constraints before moving Big Rapids where customers can find all sorts of both medicinal or fun-looking products including edibles! Right now, you can purchase anything from CBD oils to marijuana-laced gummy bears at Premiere Provisions. In addition, the staff is incredibly knowledgeable about all things cannabis so you can always get good advice on what product might be best for you. So whether you're a seasoned pro or a first-time user, Premiere Provisions is the perfect place to stock up on all your marijuana needs.
Calyxeum
Calyxeum Represents women, community, diversity, opportunity and empowerment.
Calyxeum is committed to creating a minority inclusive space in the marijuana industry. As a Black woman-owned business, Calyxeum understands the importance of representation and inclusion in the growing and processing of cannabis. Calyxeum is dedicated to providing opportunities for people of color in the marijuana industry and is working to create an inclusive environment that celebrates diversity. Calyxeum is committed to ensuring that everyone has a seat at the table, and is working to break down barriers to entry in the marijuana industry. Calyxeum's goal is to create an inclusive space where all voices are heard and respected.
Rebecca is the founder of Calyxeum, a marijuana and technology consulting firm based in Detroit. She is also a native Detroiter and an advocate for cannabis legalization. Rebecca has worked with the Bureau of Cannabis Control in California and The Michigan Regulatory Agency during the development of their Social Equity Program. She has served on the National Board of NORML, Committee Chair for the NCIA and has written community plans for applicants in Los Angeles and Maryland. Rebecca has been featured at numerous national cannabis conferences and is a strong voice for marijuana reform.
LaToyia R. Rucker is an experienced entrepreneur, educator, master gardener, and native Detroiter. LaToyia has been featured on Detroit's local WJR, and NPR's Stateside along with her business partner, sharing industry knowledge and being a female in Cannabis. One of the first females to co-own a Medical Marihuana Licensing Clinic, and featured speaker at Michigan's First Cannabis Expo. In 2014 she was selected by Goldman Sachs 10,000 Small Business and currently is very active as an alumni. She was also selected by Bloomberg LP 10,000 Small Businesses Coaching Session in 2017. LaToyia is also the owner of Calyxeum, a marijuana dispensary in Detroit.
Noble Road
Riley noticed that there was a lack of diversity in the marijuana industry, so he decided to do something about it. He and his partner have now created Noble Road, which is a cannabis company that offers marijuana-infused cookies, gummies, and other products. The company is based out of Lansing, Michigan, and has quickly become a popular choice for those looking for high-quality marijuana products.
Funky Extracts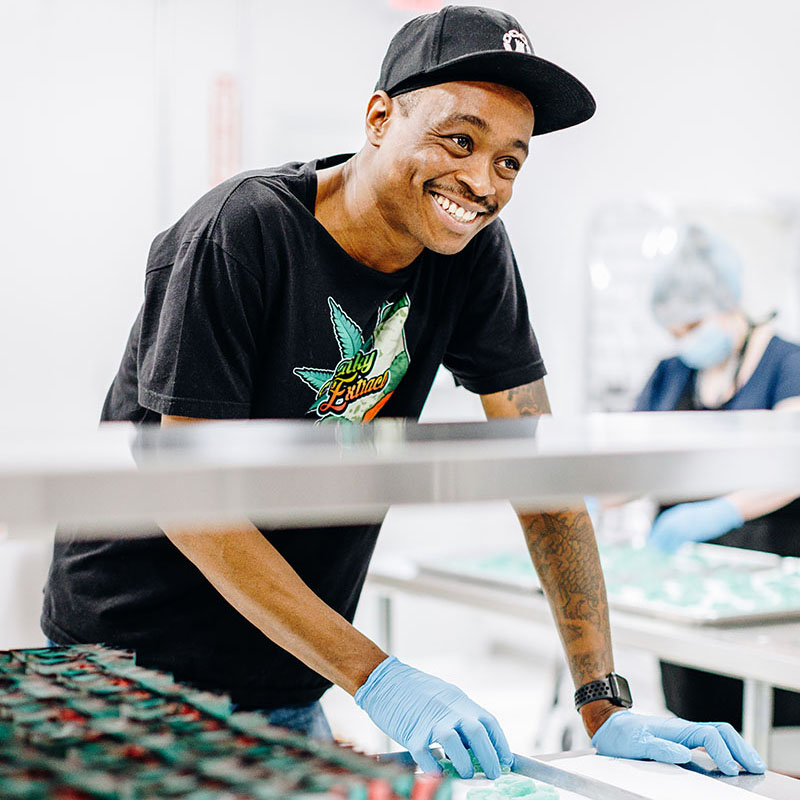 When it comes to marijuana, Funky Extracts is a brand that takes a unique approach. Based in Detroit, the company was founded by Ju Juan Coleman, better known as "Funk". Funk is a self-proclaimed "cannabis chef" who has devoted his life to perfecting the art of infusing marijuana into food.
Funky Extracts' gummies are handcrafted in a processing facility located on the grounds of the Pincanna Farm in Pinconning, Michigan. The farm is home to a variety of marijuana strains, which Funk uses to create his edibles. Full spectrum oil is used in the gummies, preserving cannabinoids in their most natural state. This allows for a more potent and sought-after experience.
The gummies come in a variety of flavors, each with its own unique effect. Funk is constantly experimenting with new flavor combinations to create unique marijuana edibles that are sure to please even the most discerning palate.
If you're looking for a marijuana brand that takes a different approach, then Funky Extracts is definitely worth checking out. Funk's passion for infusing marijuana into food is evident in every bite of his delicious gummies.
Midwest CannaNurses
Midwest CannaNurses is a marijuana advocacy group that was founded by nurses Biyya A. Lee and Ebony Smith. The group's mission is to help promote safe and effective plant-based therapy in more diverse communities, with a focus on de-stigmatizing cannabis in urban communities and communities of color.
The CannaNurses have been working to spread awareness about the benefits of marijuana use for medical purposes, and they hope to eventually see it legalized nationwide. In the meantime, they are working to educate people about responsible use, and to dispel the negative stereotypes surrounding cannabis use.
If you're interested in learning more about Midwest CannaNurses, or if you would like to get involved with their work, you can visit their website or follow them on social media.
Mother of Green
Mother of Green is a cannabis lifestyle beauty brand founded by native Detroiter Sydney Bowden. Mother of Green currently offers full-spectrum CBD products including body butters, lip balms, and topical roll-on oils. Bowden is committed to de-stigmatizing marijuana use and normalizing cannabis use among women and minority communities.
Since its inception, Mother of Green has become a trusted source of quality CBD products for women and minorities who want to enjoy the benefits of marijuana without the stigma. Mother of Green's line of full-spectrum CBD products are formulated to provide relief from a variety of ailments including pain, anxiety, and inflammation.
If you're looking for a natural way to address your health concerns, Mother of Green's CBD products are a great option. With a commitment to quality and customer satisfaction, Mother of Green is a brand you can trust.
Icewood Platinum Rose
Icewood Platinum Rose marijuana is a hybrid strain that was created in honor of the late Detroit rapper Blade Icewood. The strain was created by Lil' Blade, Icewood's son, in partnership with HYMAN Cannabis and is available at a variety of local dispensaries.
The Icewood Platinum Rose strain is a indica-dominant hybrid that has strong cerebral effects. The strain is said to help with anxiety and stress relief, as well as providing pain relief. The aroma of the Icewood Platinum Rose marijuana strain is floral and earthy, with hints of citrus. The flavor is similar to the smell, with a sweet and sour taste.
If you're looking for a marijuana strain that will help you relax and relieve stress, then the Icewood Platinum Rose strain is a good choice. The strong cerebral effects will help to ease your anxiety and the pain-relieving properties can help with any aches and pains you may be experiencing.
Cultivate MI Soltuions
Cultivate MI Solutions is the state's first licensed recreational cannabis marketing and events agency. Founded by entrepreneur Tatiana Grant, Cultivate offers marketing, matchmaking, and logistical support for cannabis events. Based in Detroit, Cultivate has helped to bring a number of successful marijuana-themed events to the city, including the highly successful Cannabis Cup.
If you're looking to get involved in the burgeoning marijuana industry in Michigan, Cultivate MI Solutions is the perfect partner. Whether you're looking to host an event or just need some help getting your business off the ground, Cultivate can provide the expertise and resources you need to succeed. Contact Cultivate today to learn more about what they can do for you.
Primitiv
Primitiv is a marijuana brand founded by former Detroit Lions players Calvin Johnson and Rob Sims. The partners have been growing the plant at their facility (with a staff of about 15 people) in Webberville, and selling it into the Michigan distribution system for more than a year. Primitiv's marijuana is some of the highest quality available on the market, and the company is dedicated to providing its customers with the best possible product. If you're looking for marijuana that is sure to provide an excellent smoking experience, look no further than Primitiv. You won't be disappointed.
Lucky Pistil Catering
Lucky Pistil Catering is a marijuana-friendly catering service based in Detroit, Michigan. Chef Enid, also known as Chef Sunflower, specializes in cannabis-infused dishes that elevate the average person's perception of edibles. She sources local ingredients for her cooking and is an advocate for sustainable farming and cannabis criminal justice reform. Lucky Pistil Catering provides an experience that challenges everything you thought you knew about marijuana cuisine. Whether you're looking for a fine dining experience or simply want to try something new, Lucky Pistil Catering is the perfect choice.
Copper House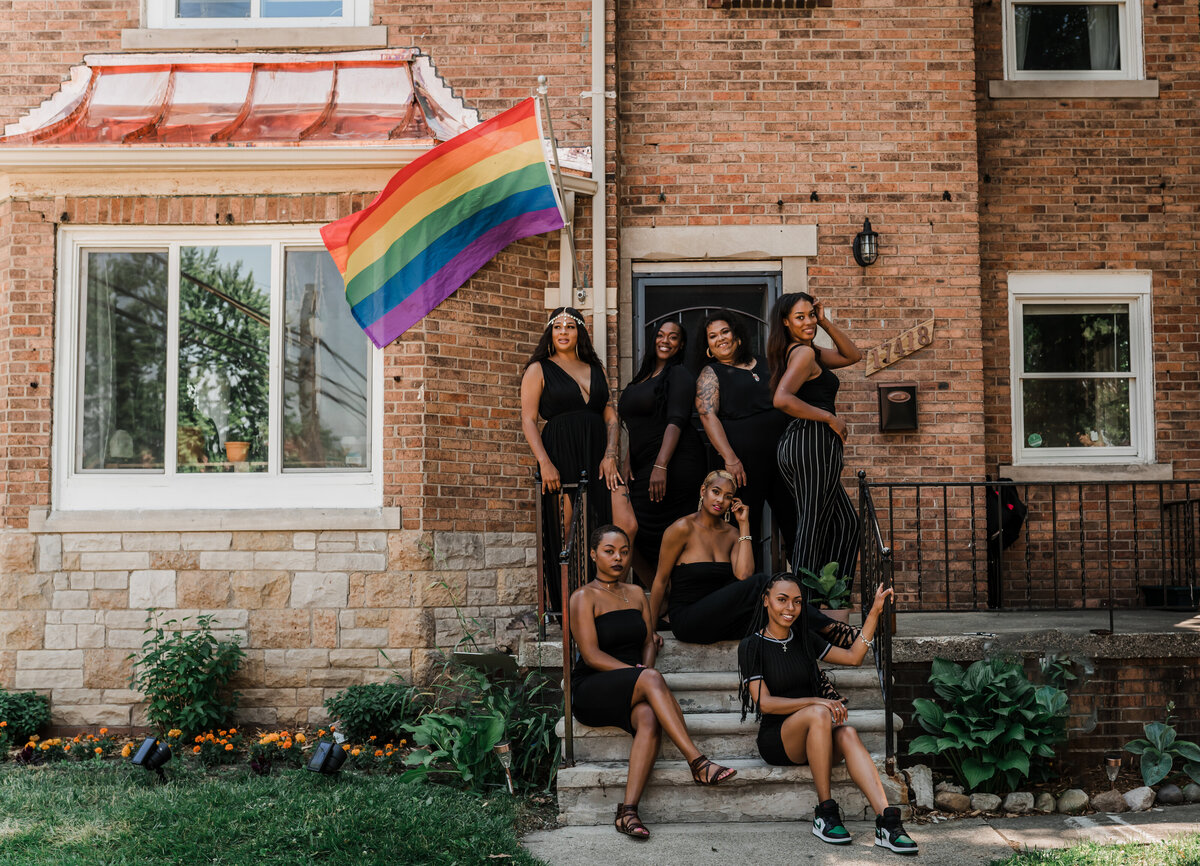 Copper House is a marijuana-friendly bed and breakfast in Detroit. The owners, Jess and Cara Jackson, are black and queer social equity activists who use their business to educate others about the cannabis industry. Copper House hosts a Homegrown Cannabis series that covers topics like how to legally grow marijuana at home, make edible gummies, and register as a medical marijuana patient.
Grizzley Gas
If you're in the market for some premium marijuana, look no further than Grizzley Gas. This line of weed, developed by rapper Tee Grizzley, is some of the best stuff you'll find on the market. The Original Grizzley Gas, Marshmallow OG, Jet Fuel Gelato, and East Side OG are all excellent strains that will leave you feeling satisfied. You can purchase these products at Levels Cannabis in Center Line. Be sure to check out our review if you're curious about what the strains are like.
Viola
Viola's mission to increase minority representation and entrepreneurship in the marijuana industry, as well as their flagship store in Detroit. Also, be sure to include information about their founder, NBA veteran Al Harrington, and how the company is named after his grandmother who used cannabis to treat her glaucoma. Finally, don't forget to mention that Viola first launched in Colorado before expanding to other states like California, Oregon, and Michigan.