There's something about marijuana that just seems to go hand-in-hand with Detroit. Maybe it's the city's long history with the plant, dating back to the days when jazz musicians would congregate in smoky clubs and smoke marijuana to get in the groove. Or maybe it's because Detroit is now one of the most marijuana-friendly cities in America, with dispensaries popping up all over town.
Whatever the reason, if you're looking to get high in Detroit, you won't have any trouble finding some good weed. But there are a few things you should keep in mind before indulging.

First of all, be aware that marijuana is still illegal at the federal level, so consuming it in public can technically get you into trouble. That said, enforcement of marijuana laws in Detroit is pretty lax, so as long as you're not being too blatant about it, you should be fine. Just use your best judgment and be respectful of those around you.
Second, remember that marijuana can affect people differently. If you're not used to smoking weed, start with a small amount and see how it affects you before indulging too much. It's also a good idea to have a sober friend with you who can help keep an eye on things.
My favorite thing to do is to go crate digging!
Go crate-digging for some great music or other stoner must-have LPs
Looking for something to do while you're high? Why not go crate digging for some great music or other stoner must-have LPs. Detroit is home to some great record shops, so you're sure to find something that you'll love. And if you're on a budget, don't worry – there are plenty of options for people of all budgets. So get high and start digging! Places to think about when crate digging in Detroit:
Village Vinyl
Street Corner Music
Trax 'N Wax
Solo records
UHF
Encore Records
Dearborn Music
Third Man Records
Submerge
Blast in the Past
Record Graveyard
Underground Sounds
Detroit Threads
Found Sound
Wacky Weed Tours of Ann Arbor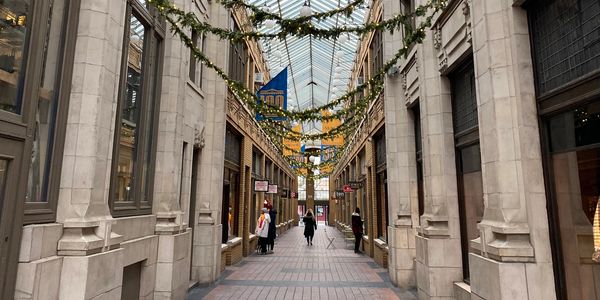 Wacky Weed Tours of Ann Arbor is a must-do for marijuana lovers visiting Detroit. This unique tour takes you on a walking tour of Ann Arbor and its dispensaries, with plenty of surprises along the way.
You'll learn all about the history of marijuana in Ann Arbor, as well as get some insider tips on the best dispensaries in town. And of course, there will be plenty of opportunities to sample some of the best weed in Michigan.
So whether you're a first-time marijuana tourist or a seasoned pro, Wacky Weed Tours of Ann Arbor is sure to give you a new perspective on this amazing plant.
The Dequindre Cut Greenway
Looking for a fun and unique way to enjoy marijuana in Detroit? Look no further than the Dequindre Cut Greenway! The Dequindre Cut Greenway is a two-mile pedestrian path connecting the East Detroit Riverfront, Eastern Market, and some residential areas. The path is below street level and perfect for biking or casual street art. marijuana use is permitted on the greenway, making it a great place to get high and enjoy the scenery. Whether you're looking to exercise, relax, or explore, the Dequindre Cut Greenway is sure to please.
Eastern Market's Saturday Market
Looking for a great place to snag fresh produce to make your CBD or THC smoothies with? Look no further than Eastern Market in Detroit! This Saturday market is the perfect place to find locally-grown fruits and veggies, as well as plenty of other delicious goodies. And if you get there early enough, you might even be able to snag some marijuana to add to your smoothie! So come on down and enjoy the spring weather at Eastern Market this weekend.
What I like to do, is get the fast-acting THC nanopowder from quality roots and drop 300MG's in a freshly squeezed smoothie and enjoy the rest of the market!
A walk at the most beautiful riverwalks in the U.S
Detroit's Riverwalk has been named the most beautiful riverwalk in the United States by USA Today readers, and it's easy to see why. With stunning views of the Detroit skyline and the Ambassador Bridge, the Riverwalk is a perfect place to enjoy a sunny day. marijuana is legal in Detroit, so you can enjoy a leisurely stroll and people watch while indulging in your favorite herb. The Riverwalk is also perfect for getting some exercise, as it stretches for miles along the river. So come on down to Detroit stoned and enjoy one of the most beautiful riverwalks in the country!
Cannapose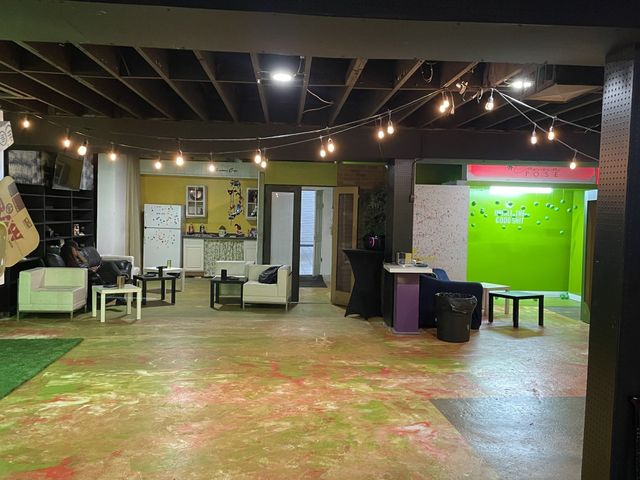 Looking for something different in Detroit? Cannapose is your perfect solution! With over 20 unique backdrops, you can create any world you can imagine. Whether you're looking to the podcast, taking photos, or just having a night out with friends, Cannapose is the place for you. They've got everything you need to make your experience one-of-a-kind. So come on by and check them out!
Buy More Weed!
Whether you're looking for a sleek and modern dispensary experience or a more traditional head shop feel, Detroit has a weed store for you. And with so many options to choose from, you're sure to find the perfect place to buy your weed.
My favorite dispensaries that are close to downtown Detroit
Quality Roots
Pleasant Trees
The Reef
Quality Roots
If you are looking for the best deals in Detroit, Quality Roots always surprises you with a list of good quality weed for amazing prices, I am talking about $50-$60 for half an ounce. Quality Roots is Michigan's premiere cannabis company. Based in Detroit, Quality Roots is dedicated to providing the highest quality marijuana products to patients and customers alike.
Quality Roots takes great pride in its products, and only uses the finest marijuana strains available. The company's marijuana is grown in state-of-the-art facilities, and all of its products are lab-tested to ensure potency and purity.
In addition to offering a wide variety of marijuana strains, Quality Roots also provides a variety of other cannabis-related products and services. These include cannabis edibles, topicals, and concentrates. The company also offers delivery services for those who cannot make it to one of its dispensaries.
Whether you're a first-time marijuana user or a seasoned pro, Quality Roots has something for everyone. So why not give them a try? You won't be disappointed.
Locations: Battle Creek,  Hamtramck, Monroe
Pleasant Trees
One of my favorite dispensaries, I like picking up pre-rolled joints from Pleasant Trees. Founded in 2018, Pleasantrees is devoted to setting new standards for the cannabis industry. With a dedication to not only cultivating premier cannabis, but also relationships with our customers, and the community that supports us.
A 5-minute drive from Detroit, Pleasanttrees 2238 Holbrook Ave Hamtramck, MI opens from 10am-10pm Monday-Sunday
Locations: Hamtramck, East Lansing, Lincoln Park, Houghton lake, Mount Clemens (Open for Med Sales Only)
The Reef
The Reef Detroit is one of the largest marijuana dispensaries in the city. They have a wide variety of products and a knowledgeable staff that can help you find exactly what you need. The store is also very clean and well-organized, making it easy to find what you're looking for. The Reef Detroit is open 9am to 9pm every day of the week, so you can always stop by when it's convenient for you.
Location: 525 W Norton Ave Muskegon Heights, 6640 E 8 Mile Road (Medical Only)
ORDER NOW for DELIVERY or CURBSIDE PICKUP
Finally, make sure you enjoy your time getting high in Detroit! There are plenty of great activities to do while under the influence, from exploring the city's many museums to checking out its vibrant music scene.